An automotive relay is an electrical control device, which is an electrical appliance that makes a predetermined step change in the controlled quantity in the electrical output circuit when the change of the input quantity (excitation quantity) meets the specified requirements. It has an interactive relationship between the control system (also known as the input loop) and the controlled system (also known as the output loop). Usually used in automated control circuits, it is actually an "automatic switch" that uses a small current to control the operation of a large current. Therefore, it plays the role of automatic adjustment, safety protection, and conversion circuit in the circuit.
The role of automotive relays
The automotive relay is an automatic switching element with isolation function. When the change of the excitation quantity in the input loop reaches a specified value, it can make the controlled electric quantity in the output loop change in a predetermined step. The automatic circuit control device. It has an induction mechanism that can respond to a certain external excitation (electric or non-electric), an actuator that realizes "on" and "off" control of the controlled circuit, and can compare, judge and convert the size of the excitation. Intermediate comparison agency. Relays are widely used in the fields of remote control, telemetry, communication, automatic control, mechatronics and aerospace technology, and play the role of control, protection, regulation and transmission of information.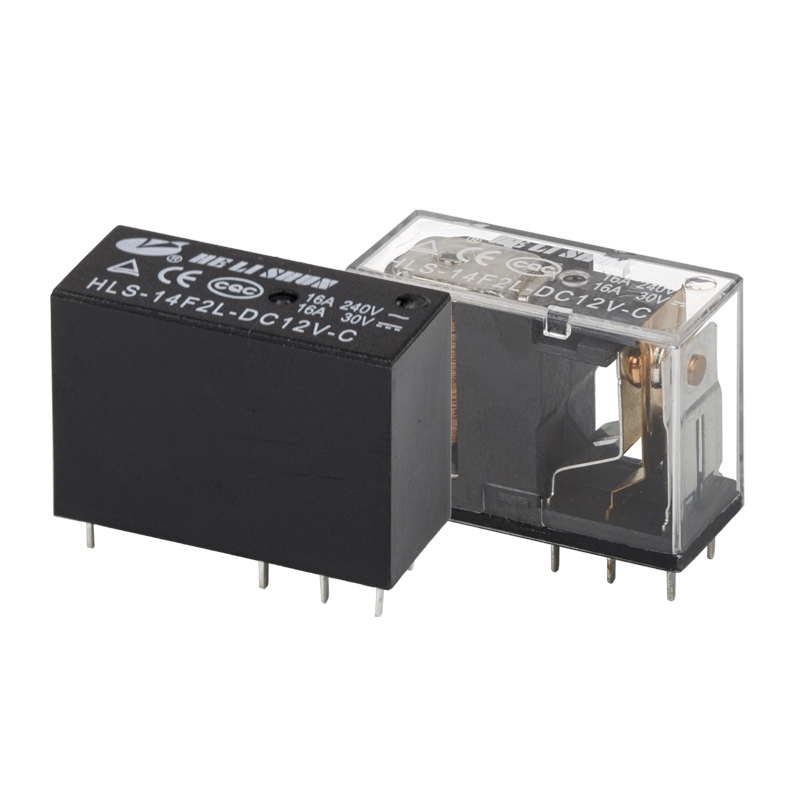 Relay Definition:
To be exact, in the vast majority of electromechanical control systems, there are many times when it is necessary to make judgments, logical operations and other information transmission according to different states of the system or changes in parameter values, and at the same time, it is necessary to The result of the logic operation is used to
electromagnetic relay
control electrical actuators such as contactors, so as to achieve the purpose of automatic control. Then we need to choose and use electrical components that can be competent for accurate judgment and operation of various system states and parameter values, and we can call such electrical components as relays (symbol K).
Classification of relays
Since the actual functions, installation, wiring and symbols are different, relays are also divided into many types. Generally speaking, the types of relays can be classified according to the reflected signal, action principle, action time, DC and AC, etc. The classification details are as follows:
1. According to the reflected signal, it can be divided into: current relay, voltage relay, speed relay, pressure relay, temperature relay;
2. According to the action principle, it can be divided into: electromagnetic relay, induction relay, electric relay, electronic relay;
3. According to the action time, it can be divided into: instantaneous relay, delay relay;
4. Electromagnetic relays can be divided into two types: DC and AC, and their main structure and working principle are basically similar to those of contactors. At the same time, AC and DC can be divided into: current, voltage, intermediate, time and other relays. type.